Preschool Curriculum Kit Program
---
Our AFFORDABLE and TIME-SAVING monthly preschool curriculum kits are designed for: - Homeschools - Childcare centers - Preschools - Daycares - Parents. Our preschool in a box program that is delivered to your door has several different options to choose from.
View Products
Digital Preschool Curriculum
Access our leading early childhood curriculum resources online to bring to life a content-rich, developmentally appropriate educational program in any young learning environment whether it be preschool, home, or daycare.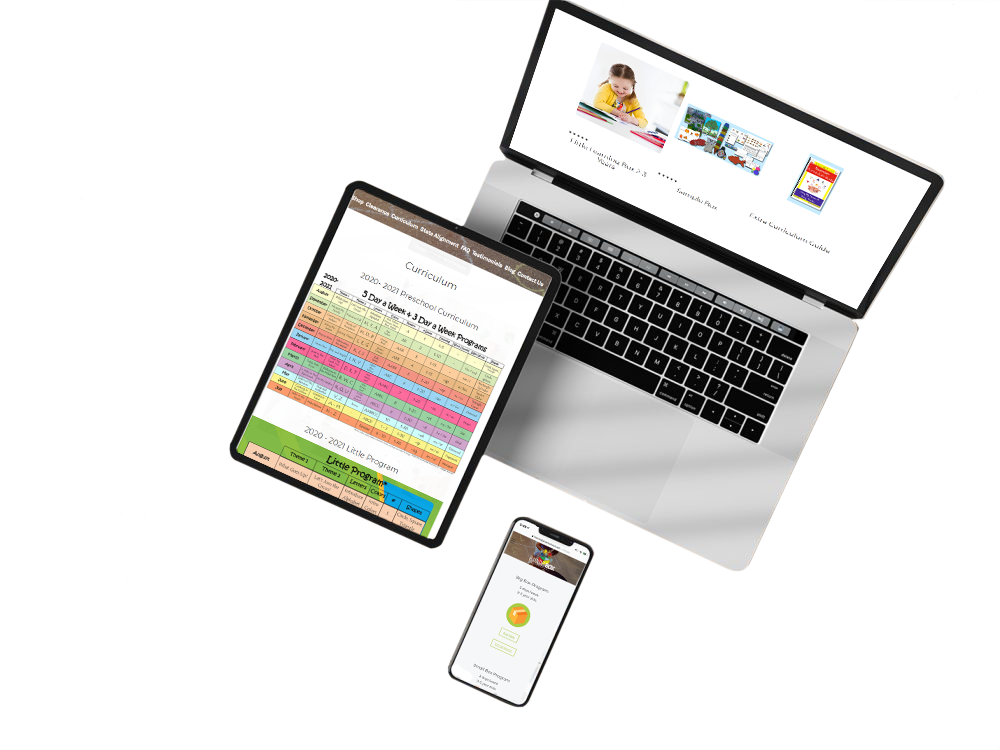 Learn More
What Makes the Learning Box Preschool Program Better?
Our program has been written by team of experienced educators that have years of experience working with young children. The program is creative and unique. We have worked tirelessly to make each days activities fun for the children, yet easy-to-use for the instructor all at a surprisingly affordable price.
Learn More
Highly Qualified and Experienced Curriculum Director
Our head curriculum director has a Bachelor of Science in Early Childhood Education and Bachelor of Science in Elementary Education with a minor in Psychology. In addition to her academic education, she has over 20 years teaching in a classroom in the state of Idaho. We also have additional licensed teachers with Bachelors of Arts in Education writing for us as well.
Learn More
Preschool Curriculum Appropriate for Any Stage of Development
Children ages 3 1/2 to 5 will benefit the most from our Big (5 Day) or Small Box (3 Day) Program.
Children ages 2 to 4 will benefit from the Little Box Program.
**All of our programs can be adapted. Choose to complete only the activities that are developmentally appropriate for the children in your class.**
Learn More
How To Purchase
---
Select Your Box: Big, Small, Little
Choose the # of Children you need supplies for
Choose which month you want to start
Choose one-time shipment, or Auto-Delivery Program
How many months do you want your prepaid box to come for?
**Shipping is already included in the price you see in the cart! *If you want more than 1 box per month, add each order to the cart separately.
Testimonials
---
"Thank you! My kiddos are really enjoying your curriculum and I am enjoying teaching it. I am so happy you have for ages 2-4 years because my new group this Fall are those ages"
"Tara / TX"
"This curriculum is perfect for my home childcare! Kids Korner is excited to be a part of such an awesome program! The children are excited when we pull out the program every morning and ready to learn! Thank you!!!"
"Rock Hill / SC"
"We love this program! My daughter gets so excited to learn the monthly themes and she loves the preschool crafts and activities. We just bumped up to 5 days a week. LOVE IT! Thanks"
"Rebecca / CA"